May 2013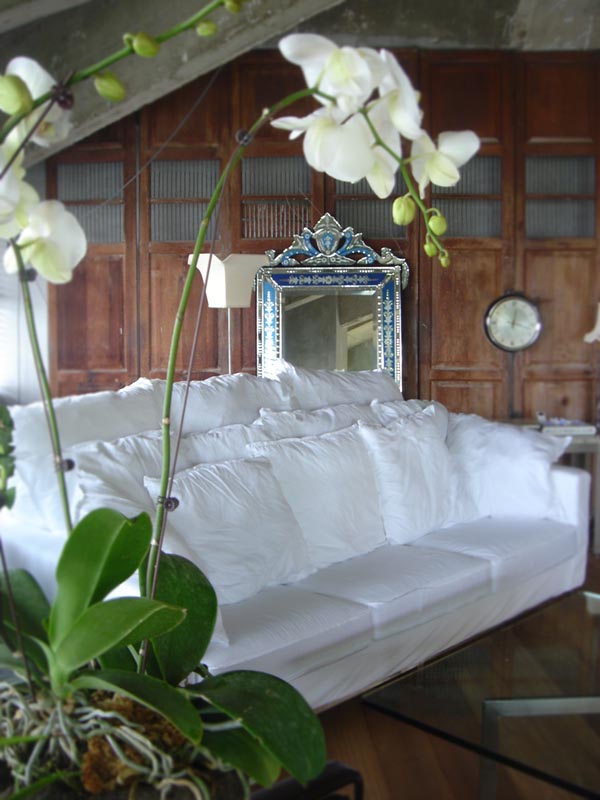 We use our 4,000 sq ft penthouse office for design experimentation. Above - a custom sofa created for sevenatenine at The Ascott, Kuala Lumpur
Be a part of the team that created
"Best Resort for 2007"
Travel + Leisure Magazine NY.
Projects for 2011 are almost exclusively 5-star resorts, located in Bali, Kuala Lumpur, Maldives, Chennai, New Delhi and Ulaanbaatar Mongolia
"From one tropical paradise to another, shoes optional"
Woobar at W Bali opened on 11.03.11 Architecture + Interiors by Poole Associates. The dance floor is located under the beach to help contain sound from the main hotel.
Interiors + Architecture + Design + Animation
May 2013 :
Due to Singapores' narrow minded government policies, we are currently not able to hire any foreign staff, even though we have been turning away jobs at an alarming rate. We will although accept resumes for our files, in the event that The Ministry of Manpower opens their eyes.
Current projects are in Kuala Lumpur, Hyderabad, New Delhi, Mumbai, Kolkata, Goa, Mongolia, Jakarta + Flores.
Minimum requirements : 5 years experience, digital dexterity in Photoshop CS6 + AutoCad Architecture 2010.
Knowledge of Autocad 2012 + Office 2010 would be helpful.
Poole Associates can not hire interns. With the excessive cost of CAD workstations and software we do not have spare computers sitting idle. Our computer network is best utilized by architects with extensive experience, to best utilize our facilities.
DWF Composer, Office 2013, Acrobat and Frontpage 2003, 3dMaxV.09 skills are helpful, but not necessary. At Poole Associates we keep our operation manageable in order to maintain the highest level of technology, and use it to make our efforts more productive. All staff MUST take an interest in advancing their own technological skills as new software versions become available.
We value your expert experience in digital manipulation, but having a life is imperative. We are a Singapore based firm with a global outlook. Your interests in other fields are valuable assets which we feel are important to develop for long term satisfaction in this industry.
At Poole Associates, we work hard and we play hard. Recognized as a leading firm in the design industry of SE Asia is a result of adding value to our clients needs that goes beyond just designing the job. We are involved in all aspects of our projects, from the design of glassware, to inventing new forms of LED lighting, to building design, fashion, multi-media etc.
[see our commercial products at one-degree-north.com]
If you feel you have what it takes to be an integral part of our design team, e:mail or snail-mail your particulars to our office. No phone calls please. Note: your resume represents you and your language skills. Typ-o's, grammatical errors and web based resumes where technical aspects do not function properly will be outright rejected as they represent a lack of due diligence. Smokers need not apply.
E:mailed resumes MUST have a confidential e:mail address to reply. NO students or recent graduates please.
This website says what we are about through the voices of many people from various backgrounds. We have chosen this format to emphasis that our work is based on collaboration with others. A team spirit is essential.
Staff at Poole Associates speak the following languages:
English
Malay
Chinese
German
Vietnamese
Tagalog
Hindi
Tamil
e.Mail > Careers at Poole Associates